Our Complete Guide to the Nintendo 64 Expansion Pak & Jumper Pak
Posted by Chris Evans at
The Nintendo 64 Jumper Pak and Expansion Pak (also known as the 4MB ram expansion, "red top thingy", etc) have long been an area of much confusion for first-time retro gamers. Luckily for you, you've come to the right place to learn everything you need to know about the Nintendo 64, the Jumper Pak, AND the Expansion Pak. First, let's jump into the Jumper Pak and what it does.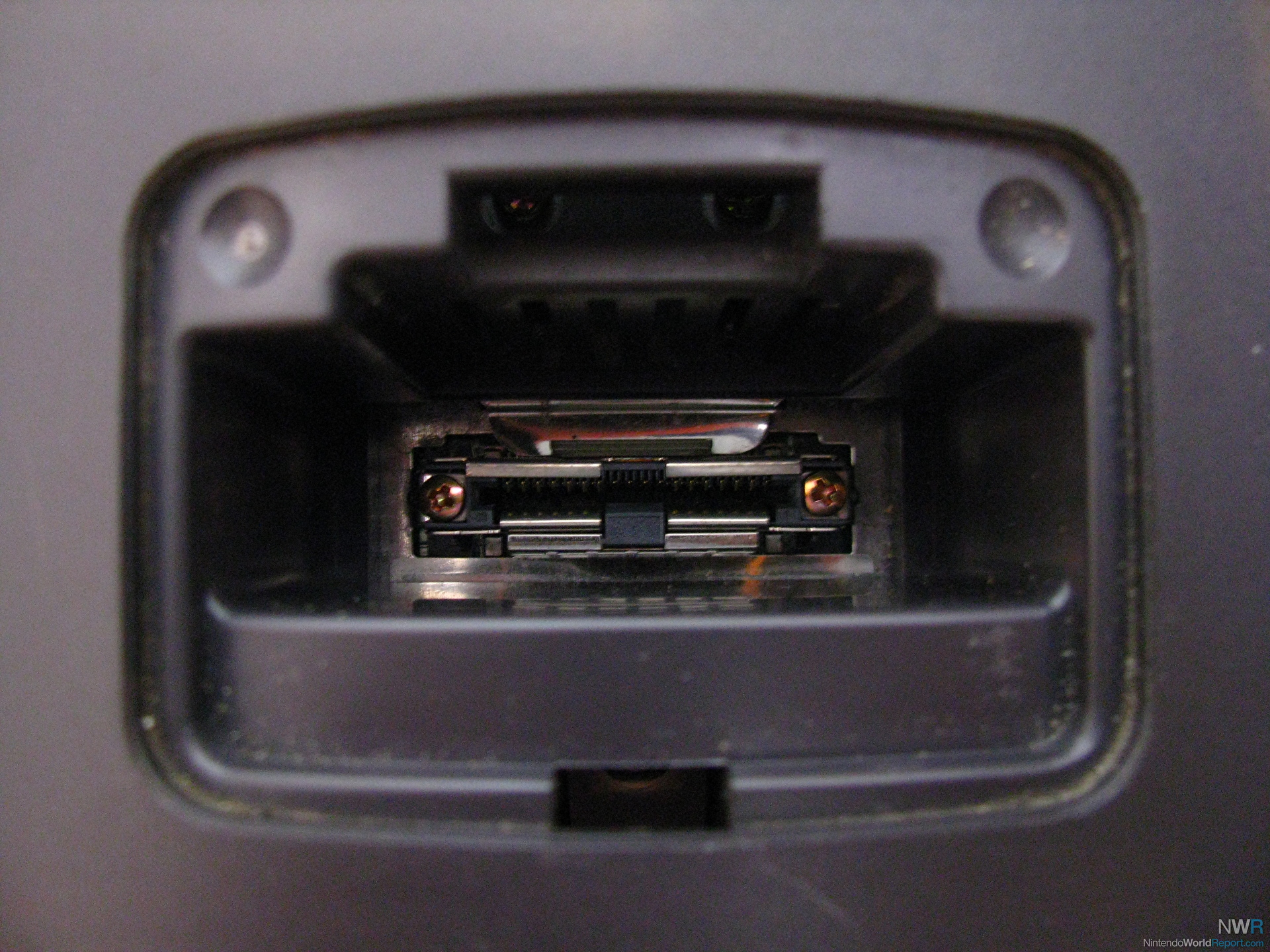 Pictured above are the Memory Expansion slot on the Nintendo 64 and the Jumper Pak that fits in it. The standard N64 Jumper Pak provides the system with the minimum amount of memory it needs to run. Without a Jumper Pak in your system, you wil not see any picture on your TV. It is common for people to think that their N64 is broken because they do not realize it is missing a Jumper Pak. In fact, an in-house we use frequently when a Nintendo 64 isn't working is to pull out the Jumper Pak and clean it like a cartridge. We also sometimes have to swap a Jumper Pak if it appears to be defective. If you find that your Jumper Pak is missing or defective, you can order one below:
And now for the great mystery: What IS the Nintendo 64 Expansion Pak?? Well, Nintendo released the Expansion Pak to double the N64's RAM from 4MB to 8MB. This allowed for smoother graphics, amongst other differences. A few games 
Games that Require the Nintendo 64 Expansion Pak to Play Are:
Outside of those games, the Expansion Pak improves graphics on:
007: The World is Not Enough

All-Star Baseball 2000

Army Men: Sarge's Heroes 2

Castlevania: Legacy of Darkness

Command and Conquer

CyberTiger

Donald Duck: Goin' Quackers

Duke Nukem: Zero Hour

Excitebike 64

F-1 World Grand Prix

Gauntlet Legends

Hybrid Heaven

Hydro Thunder

Indiana Jones and the Infernal Machine

Indy Racing 2000

International Track & Field 2000

Jeremy McGrath Supercross 2000

John Romero's Daikatana

Ken Griffey Jr.'s Slugfest

Madden NFL 2001

Mega Man 64

Namco Museum 64

NFL Quarterback Club '98

NFL Quarterback Club '99

NFL Quarterback Club 2000

NFL Quarterback Club 2001

Nuclear Strike 64

Pokémon Stadium 2

Quake II

Rayman 2: The Great Escape

Re-Volt

Resident Evil 2

Road Rash 64

Roadsters Trophy

San Francisco Rush 2049

Shadow Man

South Park

Star Wars Episode I: Racer

Star Wars Episode I: Battle for Naboo

Star Wars: Rogue Squadron

Stunt Racer 64

Supercross 2000

Tony Hawk's Pro Skater

Tony Hawk's Pro Skater 2

Tony Hawk's Pro Skater 3

Top Gear Hyper-Bike

Top Gear Overdrive

Top Gear Rally 2

Turok 2: Seeds of Evil

Turok 3: Shadow of Oblivion

Turok: Rage Wars

Vigilante 
Especially if you are using component cables, an AV to HDMI adapter, or composite cables into an HDTV, you should upgrade to the Expansion Pak. You can purchase one here:
So, now you know if your Majora's Mask, Perfect Dark, or Donkey Kong 64 cartridge just won't load up, it MIGHT be because you don't have an expansion pak. OR, if your system won't show any video, it could be because you are missing a Jumper Pak or Expansion Pak in your Memory Expansion slot. Just remember: if you need any help at all, Off the Charts is here to help!
---
Share this post
---
---
---